I created a new open source project called Rest R Ant. I created that project in Bitbucket. The following are the steps that I followed.
Create Rest R Ant Project
Bitbucket Project allows you to group repositories and to manage permissions for them in an aggregated way.
Here are the steps to create a Bitbucket project.
Login to Bitbucket.
Click on Create Project button on the right hand corner.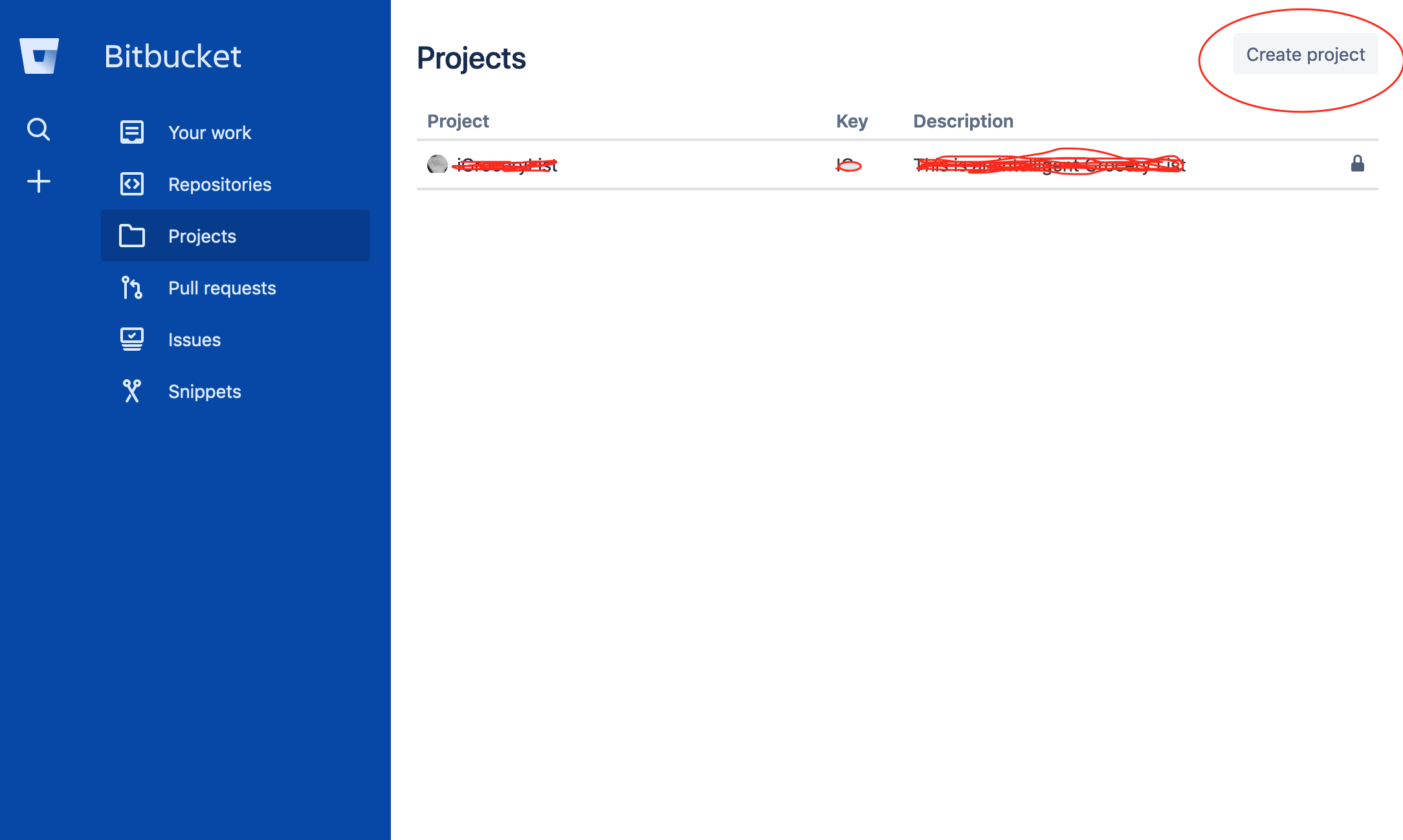 Fill project owner, name, description.
Uncheck Privacy check box if you want to create an Open Source Project.
Pick an Avatar for the project. You can upload an image and create Avatar from it. I downloaded an image from pixabay.com and used it as an Avatar.
Click Create Project button.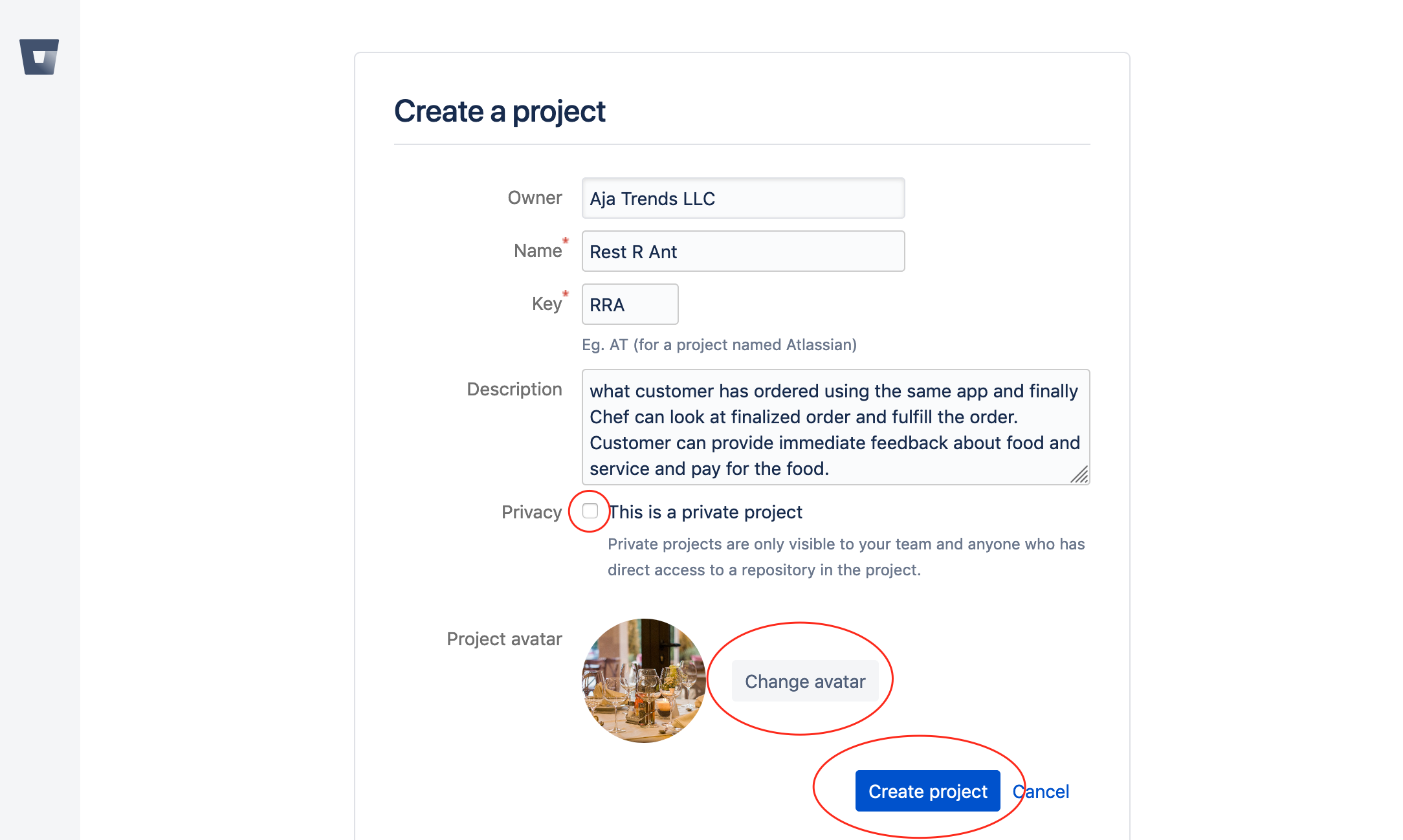 Create Rest R Ant Engine Repository
Once the project has been created, create a repository as shown below.
From the confirmation screen of Project creation, click on Create respository button.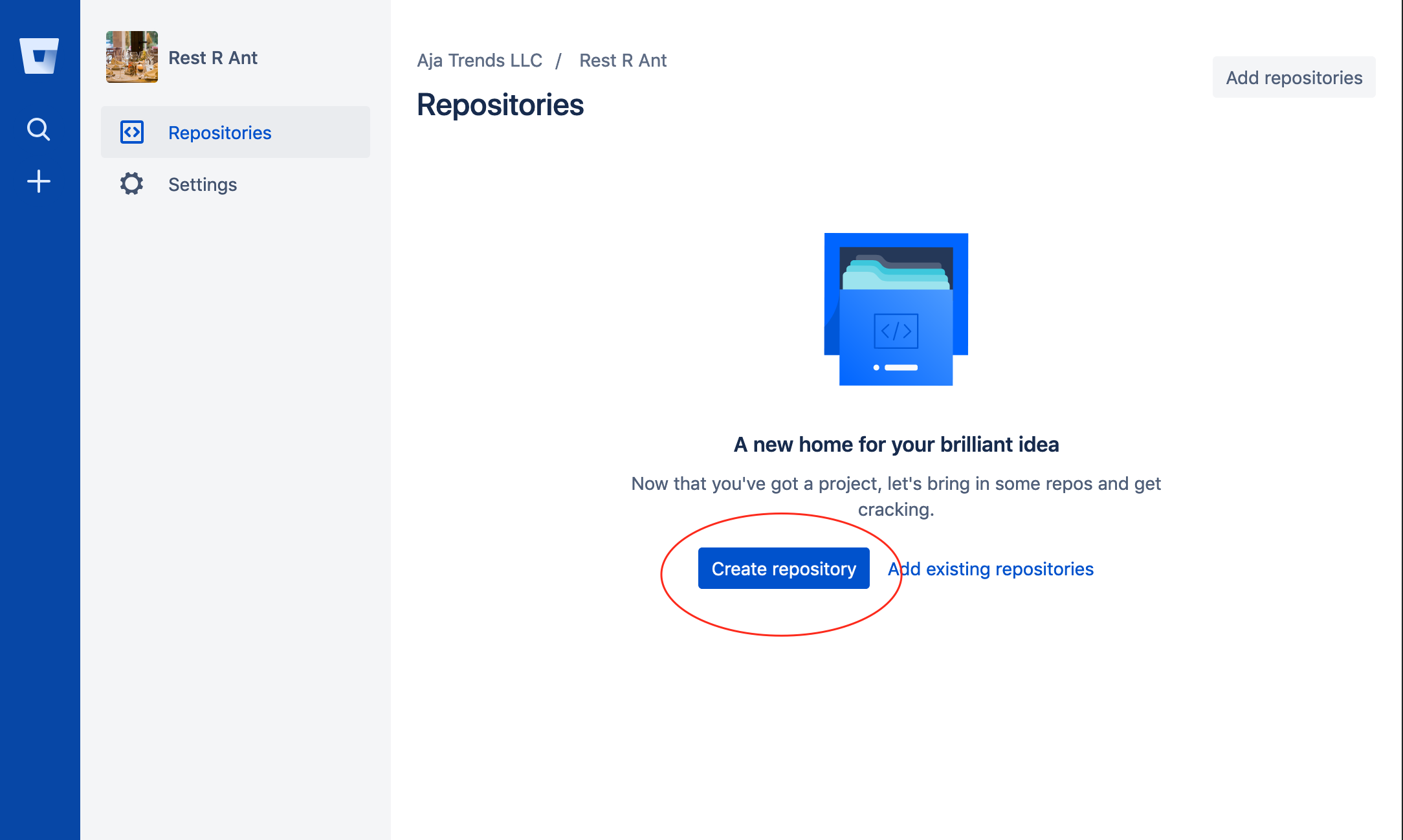 Owner and Project fields are prefilled.
Enter a Repository name. My repository name is Rest R Ant Engine.
Uncheck Access level if you want to create an open source repository.
Inclue a default Readme file. I picked Yes, with a template.
Pick Version Control. I picked Git.
Click Advanced Settings.
Enter some description.
Click on Check boxes Issue Tracking and Wiki if you want to use base issue tracking and wiki provided by BitBBucket.
Finally pick language. I will be coding Rest R Ant Engine using Java.
Click Create Repository button.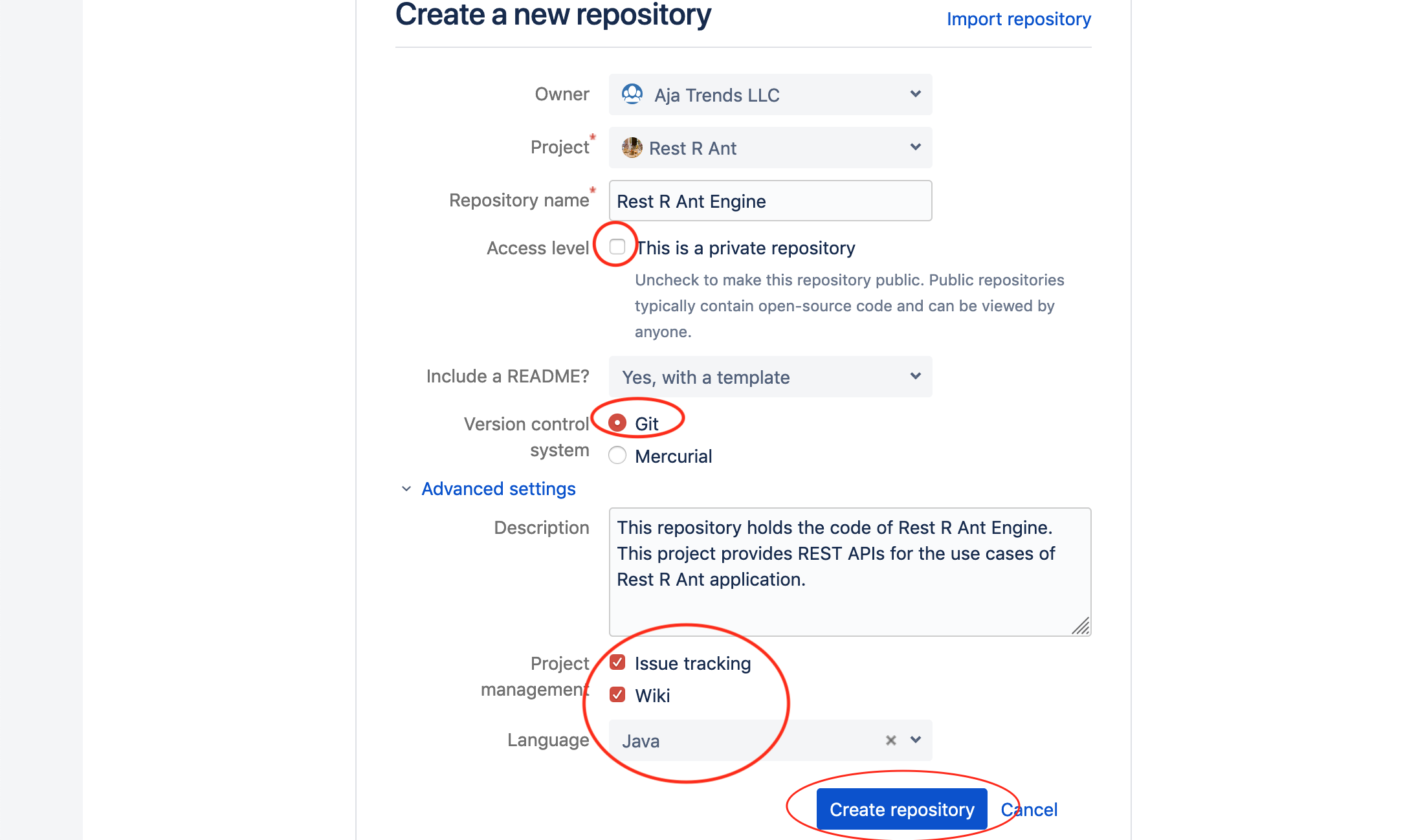 A new repository is successfully created.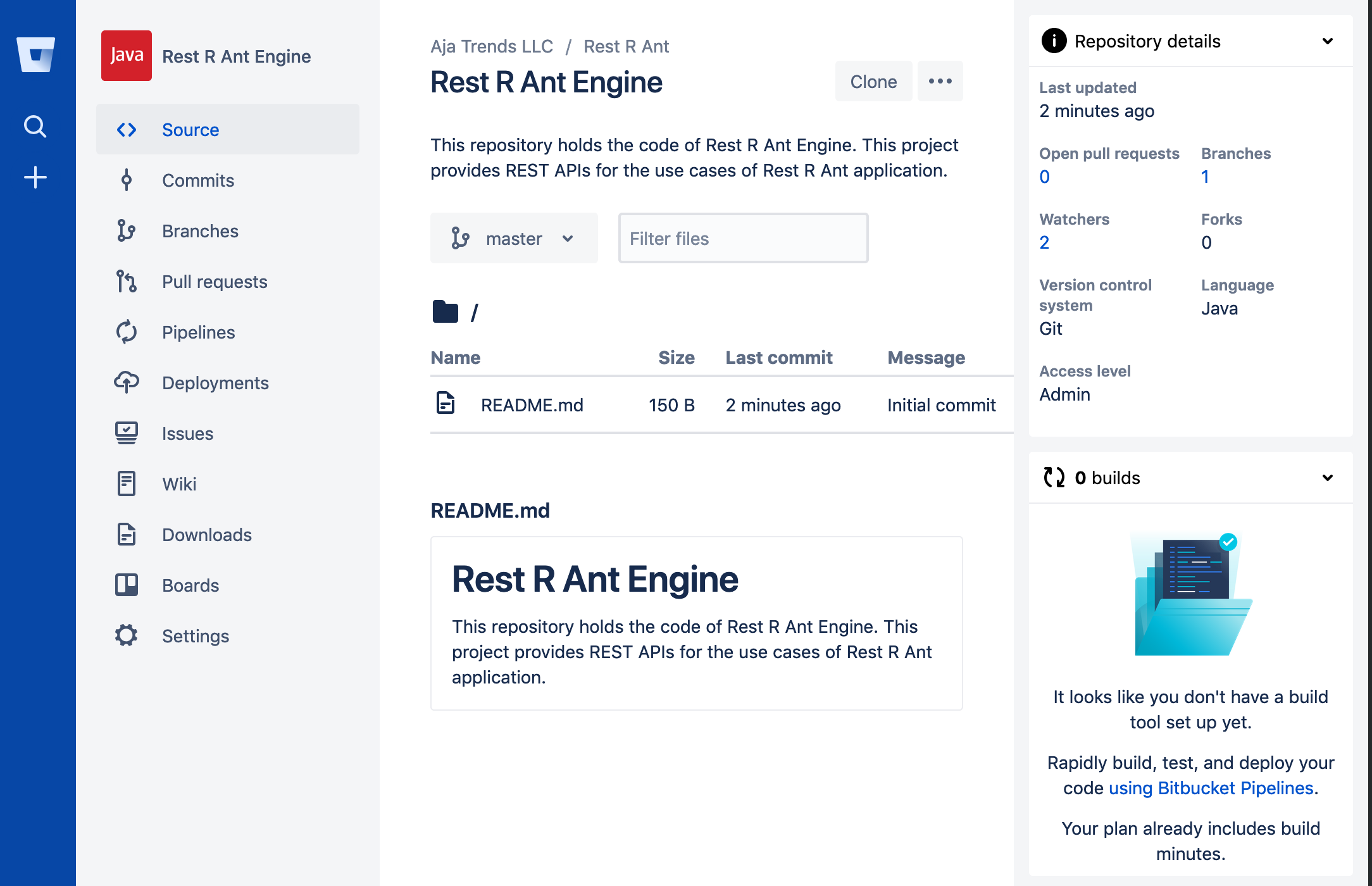 Integrate Repository with Trello
BitBucket allows you to integrate a repository with Trello. Using this feature one can create repository branches based on Trello tasks. The following are instructions to link Trello with Bitbucket.
Login to Trello with your Trello Userid/password.
Create a new Team called Rest R Ant.
Logout of Trello.
Now Login to Bitbucket and go to your repository.
Click on Boards on the left navigation menu.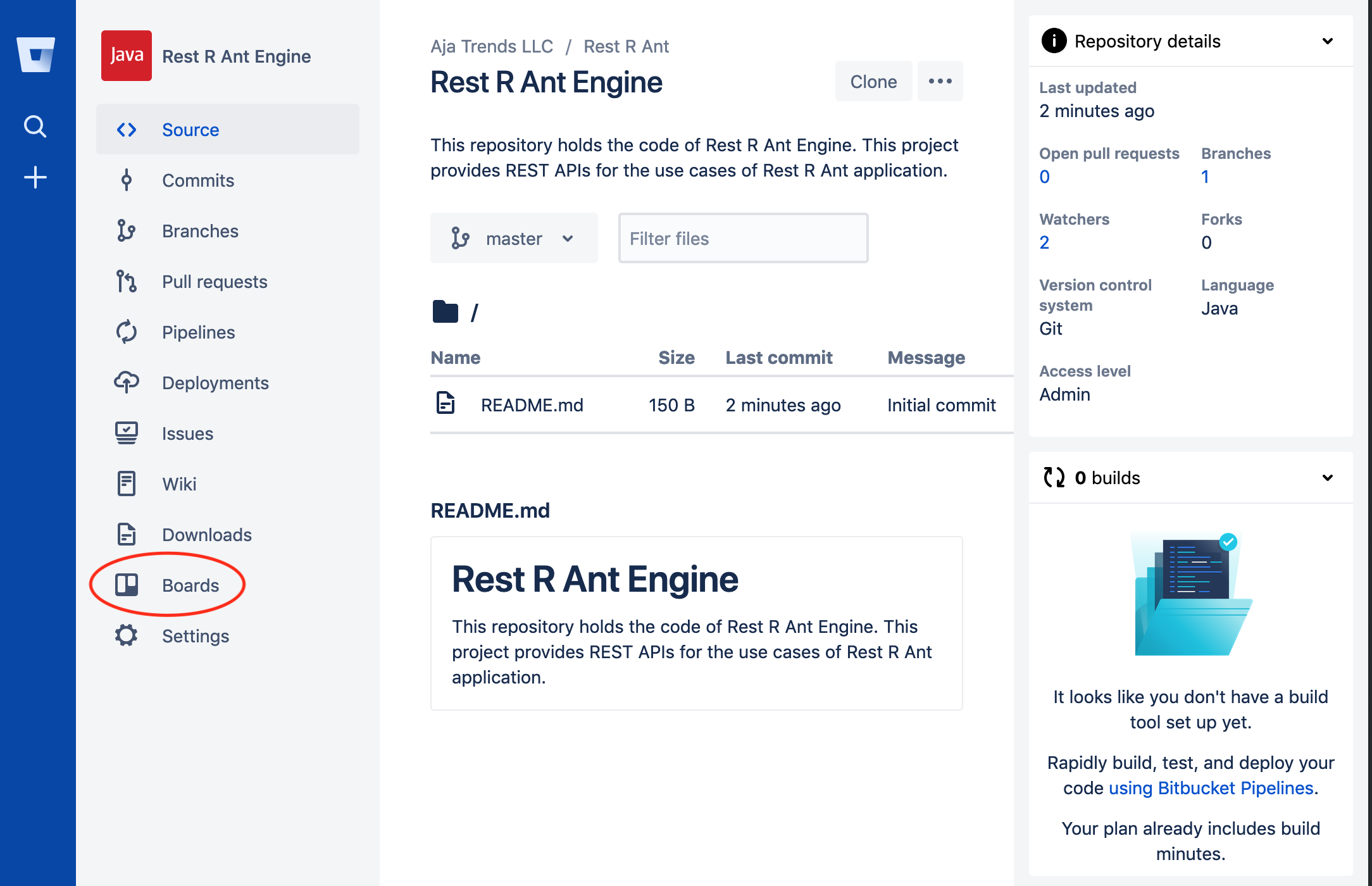 Click on Connect to Trello button.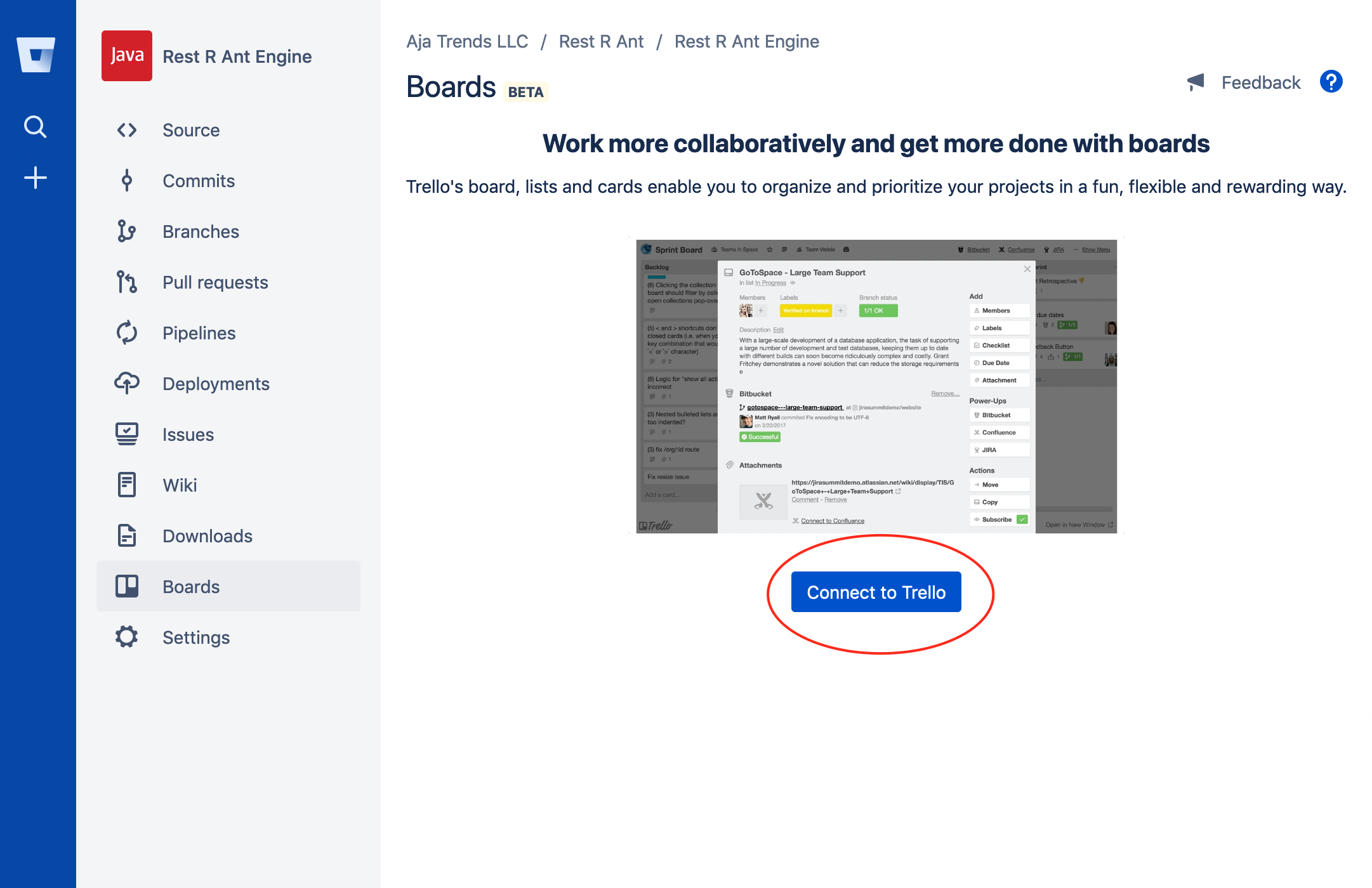 Let Bitbucket access your Trello account.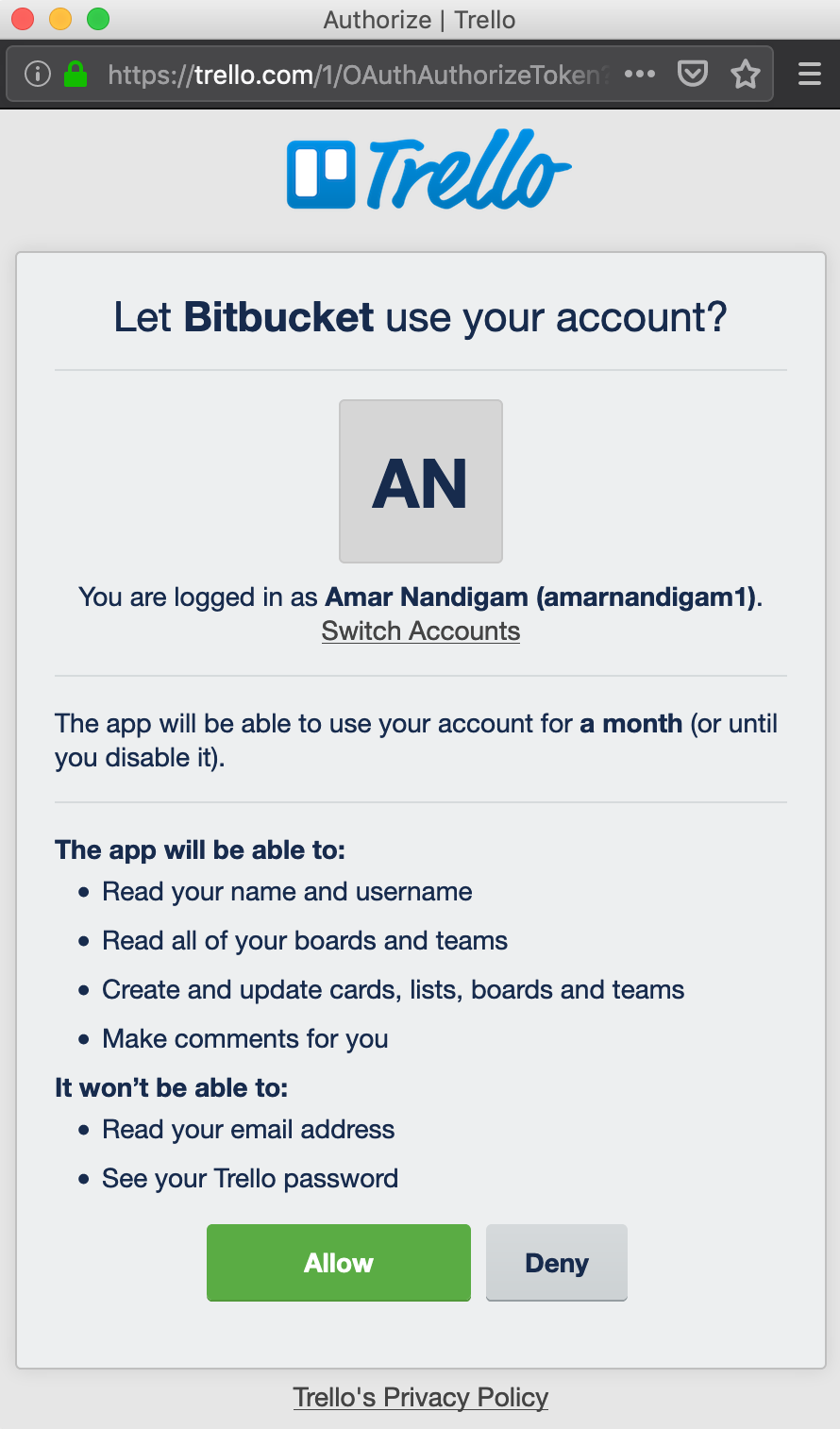 Click on Create new board button.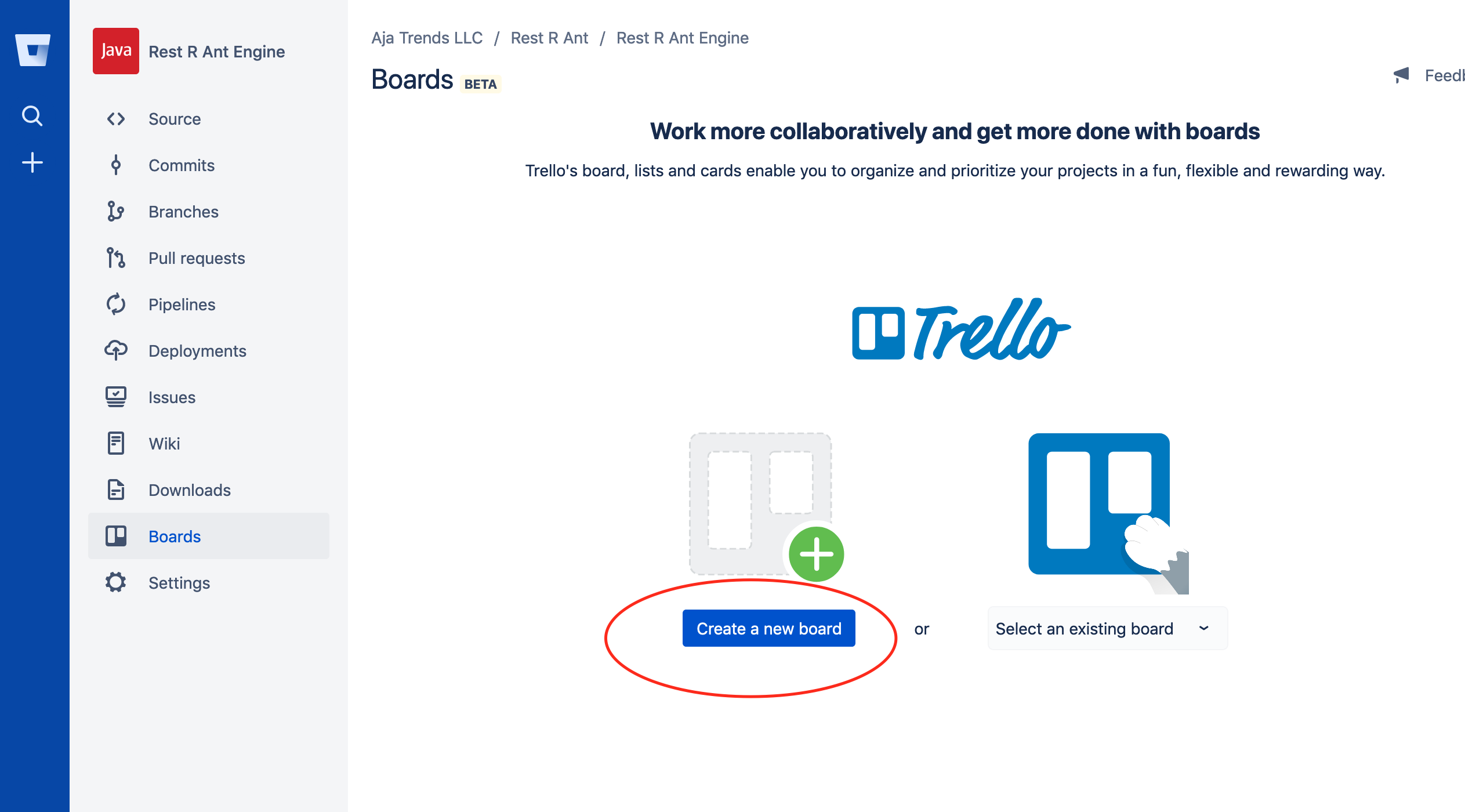 Fill the popup with Rest R Ant Engine as Board name and Rest R Ant as Team and click Create button.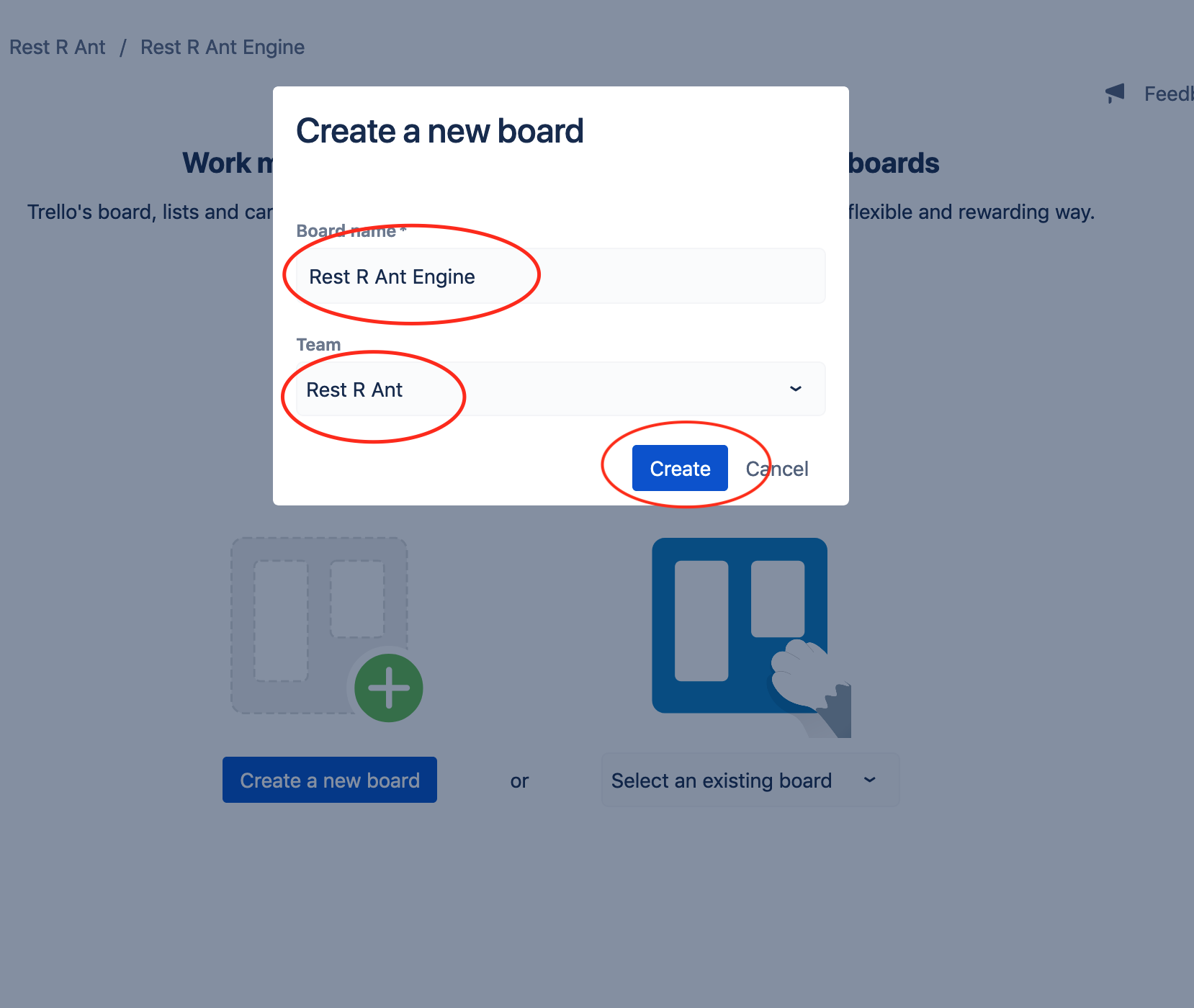 Set board access such that all repository Write users can access the board.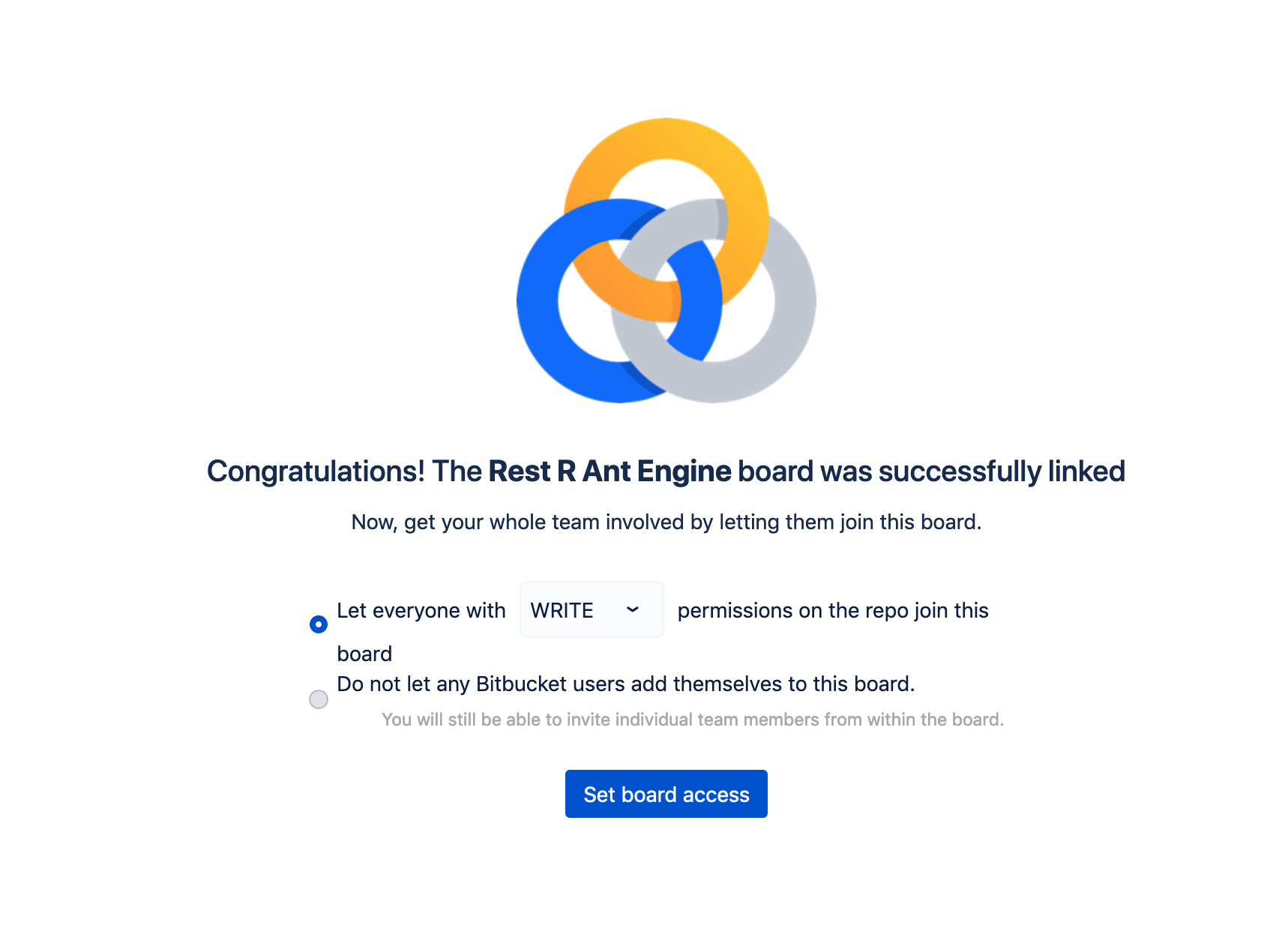 Now you can see Trello board from within BitBucket.